I am finally getting around to updating my website. I have put this off for the last 2 years as I have been building so many others and just forgot about it. Time to give some updates……
My old site had a lot of great music so I hope to get a lot of that back up as well as fun and entertaing things I personal love and want to share with others.
I also hope to get a lot of the old games I had back up if I can figure out the old coding. Work in progress, but enjoy your stay and drop a line anytime.
---
SNES Classic Mini To Be Released For Christmas In 2017
It Is Finally Here, The SNES Classic Mini!
Well, they got us with the NES Classic mini, why not hit us with the SNES Classic mini as well right!
Are they going to do a limited line on this one as well?! Please be smart this time Nintendo.
The Release Date is now supposedly set to September 29th 2017. Nintendo officially announced that buyers SHOULD NOT over spend and pay 2-3 times more for a SNES on eBay this time as they have geared up and will be offering many more units than they did with the NES classic. I really hope they are right about this!
Check Current Price And Availability
So What Games Will The SNES Classic Come With?
Good question! Here is a list of the 21 games I am told it is coming with:
Contra III: The Alien Wars™
Donkey Kong Country™
EarthBound™
Final Fantasy III
F-ZERO™
Kirby™ Super Star
Kirby's Dream Course™
The Legend of Zelda™: A Link to the Past™
Mega Man® X
Secret of Mana
Star Fox™
Star Fox™ 2
Street Fighter® II Turbo: Hyper Fighting
Super Castlevania IV™
Super Ghouls 'n Ghosts®
Super Mario Kart™
Super Mario RPG: Legend of the Seven Stars™
Super Mario World™
Super Metroid™
Super Punch-Out!!™
Yoshi's Island™
That is a sweet list of games, just saying. It will be a fun Christmas this year!
How Big Is The SNES Classic?
I cannot find any specific measurements, but it looks to be about the same size as the NES classic. (roughly 6″ x 5 1/2″ x 3″) Don't quote me on that! I am really hoping they will include longer cords on the controllers this time. The NES Classic cords were insanely short. Whomever was the brains behind that was clearly high.
How Much Will The SNES Classic Cost?
They are saying it will be $79.99 and as said before, available September 29th 2017!. Feels like back in the days when we bought the original consoles. At least it is better than $200.00 on eBay!
Conclusion
I am excited this time. I really hope Nintendo learned from the last release.
After both of these release we can pretty well guess what will come out next year….The Nintendo 64 Classic of course! Who has any guesses how much that will cost and what games will come with it? Leave your guesses below and thanks for reading.
Overall Review
Summary
I would give it a 5 star if the price was $59.99 like the NES Classic. Either way I am excited to get mine and play it!
---
If Halo Was Like Dora The Explorer Funny Video
This was just too funny and I had to share it!
---
Halo 3 anniversary 2017 Rumors? Is The Remake Happening?

Halo 3 Anniversary 2017 Rumors 
I randomly heard a rumor that Halo 3 was going to have an anniversary edition and I got as excited as a 10-year-old on Christmas morning (onesie and all baby).
After quick research, it sounds like it is just not going to happen due to cost and logistics. Here is a pretty good video about rumors and why it is not happening. I don't know these guys, but they seemed like good guys, so I'll promote their video and channel:
Halo And The Franchise
I have been waiting to write about Halo for so many years now. So much built up frustration like a lot of you.  Now I have my site back up to do it, so here goes…
Being a huge fan and player of the real Halo (1,2, and 3….maybe ODST), not this other crap they call Halo (although I did enjoy playing Reach). Halo became too much like Call Of Duty in a sense ( I love COD and MW2 and MW3 BTW, they just shouldn't mix). Literally playing Halo5 I felt like I was playing the newest COD, which they also killed in my mind.
Keep in mind this is just me voicing my opinion of it, but I think and feel a lot of you out there feel the same.
They take a great game and sell out to what they think is trending and will make the most profit (COD at the time). I understand, but I don't agree from a player standpoint. Sometimes simple wins. I don't mind if any 343 employees or Microsoft employees read this either and yes, I do know some of them. This is not meant to rip them apart as a whole, they did what they felt was best or were told to do. Sometimes you don't have control over the final say.
Simple Wins
I can't tell you how many Halo fans I talk to and agree that all Bungie or 343 needed to do at the time, was release a whole new set of maps for Halo 3. Heck, same goes for Halo 2 and 1. These are almost perfect games that don't need to be tweaked or messed with! It is so simple really. You don't have to spend millions to release a whole new game, we don't need it! Make 15 new maps for halo 3 and sell me that. Add some new game objectives if you want. Add a side story you can play for campaign, just don't mess with the gameplay.
Let's go over the do's and do not's (you can email me with more ideas):
No's:
No jetpacks
No special body shields
No Fake guy running
No super run
No built in inviso (work for that)
No changing the BR
Yes's:
More maps
Halo 3 gameplay back
Sell us cool armor if you have to make money, that's fine…the staffies will buy it 😉 Teabags will fit on any armor.
Bring back Halo 3 ranking or something close to it that goes to a level you can't reach for challenge, maybe 100? Just don't stop at 50. ( I swear I  have played people that would be 80-90)
Make a share mode in game to post videos straight to Youtube. ( Ok, maybe I am giving you too many good ideas)
Master Chief Collection
I think this will probably be the closest to an anniversary edition that we get and it is great considering really. The improved graphics are pretty good. I can't complain too much as they did at least do this so we can play online again. Maybe they did it to test and see how many people still play the old versions? It could still be improved as mentioned in the points above, but we will take this for now.

Your Thoughts
I can't be alone on this and I'm just speaking what is on my head currently. The more I think about it, the more I will come back and add or even make another post on it. What are your thoughts and ideas? What do you miss and love about the original Halo series? Your thoughts on improvements and what you would like to see.
Comment away below, I'd love to hear your thoughts. 
---
Lack Of Nintendo Classic Machines Grrrrrr
Nintendo Clearly Owns My Soul Again
So, it is December 14th and Nintendo has yet to release it's supposed second batch of machines. I would have to assume this is on porpose to create a buzz and higher demand? Or is it just really poor marketing? Either way, a lot of people are getting raked over the coals on ebay paying up to 4 or even 5 times as much as the sticker price ($59.99) just to get on eof these before Christmas.
Why doesn't Nintendo realese these early enough to get them by mail. If they wait any longer, Amazon won't be able to get them to people in time if they do get more.
Grrrrrr
I am sure you can sense my frustration here as many other people are probably experiencing as well. The sad part is that I already have old Nintendos and all of the games that come with the new one. The problem is that someone knows I want one and would like to get it for me for Christmas. I hate to let them down from having the thrill of getting it for me as I would be genuinely excited. I also don't want them to over pay for one on Ebay. I already warned them not to as it is not worth it.
( This kids face kills me, classic!>>>> )
I think the excitement for me (like the kid) is that getting one for Christmas would bring back those memories of when I was young and got an original Nintendo. Then to share it with everyone else and watch them play and enjoy it all over again. It was such a great system that affected so many people my age (37). Nintendo knows it too and is just toying with us.
Downfalls of the system
A downfall apparently of this new system is that the conroller cords are very short. Why would you do that? I mean, they made extensions for the old cords and those were pretty long on their own. Stop screwing with us Nintendo!!! I really have to say, they could have made this system legendary if they made it so it would play old carts! They could have even made more new carts if they did that and make even more money. I gladly would have paid too. There clearly is a market for it if they did it. Maybe I should give them any good ideas…..shhhh, zip it Matt!
Plus Sides
I hear that each game in the mini has "save slots" so you can save games and scores. That is pretty awesome to me as when we used to play, you would have to hand write down your best scores on a lot of games to save them. Sometimes, the screen would disappear if you died and wouldn't even give you a chance to write anything down.
Thoughts
What are your thoughts about all this? Are you getting one of these? Do you already have one? Do you want one? What would you improve or change about it? I'm curious to see what other people think…..
Update 4-27-17
Nintendo announces to discontinue the classic????? I haven't even seen one in a store yet! WTF Nintendo. See the demand and fill it…real simple. Don't go pissing your customers off and make them buy overpriced crap on Ebay. If you are not smart enough to see the hype people still have over NES, you are ignorant. There is so much money for you to make here it is nuts. Sell the same system for $80, I don't care. It beats $200+ on Ebay. Also, see the opportunity to "Re-release" a NES like system and offer more game or different games. Downloadable games that you charge a few dollars for. Where is the creative thinking here?!?!?!?!?!?
Hell, hire me on and I'll throw you great ideas that will make you a ton and give happiness to so many customers out there. I already know some fo your staff anyway. Mind you, these are all ideas I would be happy to pay for myself. Not looking to gouge people, just give them what they want at a great price and easy access.
Anyone else baffled by these marketing flaws? If this is all to build hype for the new SNES Classic it is crap.
Update 8-1-17
Well, I caved in….I bought an overpriced NES Classic due to the fact that Nintendo couldn't see the light and stopped producing them! WTF Nintendo. Can you not see the love we all still hold for this line of games.
I ended up paying $210+ shipping to get one of these still sealed. The absolute psycho part of this is that when I went to find an original release controller for one of these, they cost more than the system!!!!! holy crap. I could have bought so many of these when I went in and they didn't have systems. Ohh the craziness of the who thing.
Now, we are looking at the new SNES classic this Christmas. Is Nintendo going to screw everyone there as well? I promise that people are gearing up for this one and in no way am I paying $210 for another one of these things.
Be sure to check out my article and review on the SNES Classic.
---
New release of Modern Warfare Remastered

The New Release Of An Old Classic!
One day and it is here! I know, a little nerdy for some, but honestly when I take a break from working and golf, I do enjoy playing a few hours online with firends. Call of Duty Modern Warfare 2 was the first to get me hooked on the series so I never really got to play much of the original. Now I have the opportunity!
Online play to me is what makes the games so fun. I hanestly never even played the campaign in Modern Warfare 3 or 4 and never finished 2. I was all about getting online and having fun with others. Sadly, I can't say that I am much of a fan of the newer versions past MW3. They started getting into black ops and changing the gameplay much like Halo did after Halo 3 with reach and then halo 4. In my opinion, they already had winners with Modern warfare 2 and 3, all they really had to do was give us new maps and maybe a few weapons and I would still be playing. The same goes for Halo 3, my personal favorite game of all time. Just give us more maps and we would have been happy.
Back To Call Of Duty
I know there are hard core COD guys out there excited to see this, as am I. It will be new for me so I expect to get raped a little at first by the old timers, but it will be great to get back to the gameplay we all love. Again, Halo did the same when they released the master cheif collection and I play that a lot.
Now the question for me is, when will the re-release MW2 and MW3? I have money money in hand guys! I will gladly pay for you to remaster more of the series. Take me back to Favela and Rust with new grafics and more cool stuff please. Maybe fix the no-scoping and power of the newb tubes as well as knifing from 50 feet away and you will have a near perfected game on your hands!
Let me know your thoughts and what you would like to see in the future by leaving your comments below!
---
Charter Deals For Existing Customers 2017

Saving Money With Charter As An Existing customer
So I have wanted to write this for a while and realized I now have my site back up and running, so why not take advantage of that and help people out by writing my own personal "How To" 🙂
I personally searched the internet to find out how and just didn't find much info I really trusted. So what I did and am telling you about I personally do on my own. In fact, I just did it again today (3-18-17) as I got a notice that my bill was going to go up for $39.99 to $59.99 as the promotion was over. (Please note the new base price is $44.99 now for internet)UPDATE 4-2-18: The base price is now $64.99 as they have raised the speeds.
I am assuming if you are reading this that you are an existing charter customer like myself. I only have internet through them, but if you are and your promotion is up or close to it, here is the letter you will receive:
This probably looks familiar and never fun to have to pay an extra $20.00 a month when you don't have to!
What You Have To Do To Get Your Bill Down
Ok, let's keep this short and get right to it. I am sure you might have called (like I did) and tried talking to someone at the number that they give you. You can talk to whoever answers till you are blue in the face and they won't and can't touch your bill. I got so pissed at the guy one of the last times I called because I remember them cutting my bill in the past. I soon then realized what I was doing wrong, so here is a step by step of what you need to do. This is still fresh in my mind as I just did it a few hours ago:
Here Are The Steps:
Call the (888) 901-0739 number and have your account information handy as they will ask for it.
When they ask what you are calling about, be honest and say "It looks like my internet bill is going up and it is more than I would like to pay, so I would like to cancel my service." (please don't worry as they will not cancel your service at this point.)
They may then ask if you are sure and just say yes. They will then send you over to the cancelation department. This is where you want to be as they will work with you in this department.
They will come on and say that they see that you would like to cancel due to the price and I would just agree. This is where they will ask if they can bundle you with other services (I just decline) and then they say "you have been a loyal customer, is there anything we can do to keep you around?", this is where you say that you would like to get a reduce rate like the one offered when you sign up. (it is now $44.99, that is the lowest you will get now)(

update 4-3-18:

The lowest I can now get since I wrote this with the price increase is $54.99. That is still some money off for you though!). They will likely say that they will see what they can do, and come back and let you know that they can make this happen for you.
Clear sailing from here for another year and then you will have to call back and do the same thing again next year. Just remember that you need to get to the actual cancellation department before you can negotiate. I made the mistake trying to negotiate with the first department and it is a waste of breath and life!
Summary
I have been using this technique for years and because I pay my parents internet as well, I have saved a minimum of $1,600 over the last 4-5 years because of this. Now you can buy a lot of things with $1,600.
I don't feel that this is shady or scammy as you are being honest through the whole process (unless you really want to pay $59.99 or more) and they want to keep you as their customer. It is simply a small loophole I found long ago that has saved me enough money to buy a new computer and then some. Why pay more when you don't have to!!!
Thoughts
I hope you really like this trick and it helps you save some money that can be better used elsewhere. Let me know what you think and that it worked for you.
---
The Legend Of Zelda Encyclopedia Deluxe Edition
The Encyclopedia Of The Legend Of Zelda?
Man this is awesome! Just the detail that went into the making of this is amazing. I am going to get a copy for sure while they have them. This video explains it all better than I can. I will leave a link below where you can find a copy and the best deal on getting one.
Check For The Best Price Here…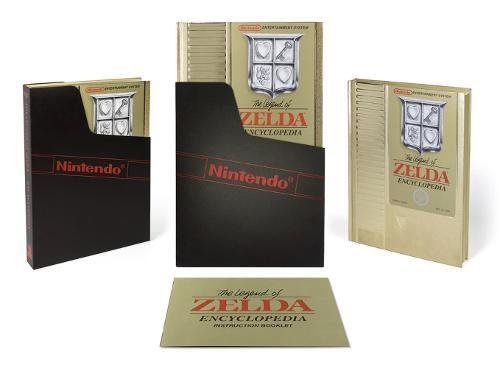 ---
Short Story Long Superpod
Short Story Long's Super Podcast
I was just browsing my youtube and ran into this (as I love Rob Dyrdek and Tom Bilyeu) and thought I would check it out for a few minutes. Well, a few minutes turned into 2 and a half hours. This is
This is one of the best interviews and podcasts I have seen in years. The knowledge bombs and insights they drop are insane.
I highly encourage you to take some time and watch this as there are so many gold nuggets in here, you could litterly change your life forever implementing any of them.
If you watch this, let me know your thoughts below…..
---
Ben And Jerry's Ice Cream Lock Review
Is Ben And Jerry's Euphoria Ice Cream Lock Any Good?
This all started for me when my girlfriend sent me a link on Facebook showing this silly ice cream lock. I know she sent it to me as a joke, but I went a step further and looked into it to realize that it was real. Then I went straight to Amazon and ordered it here: https://amzn.to/2FcAIHA
I didn't say anything and in about 2 days I got it in the mail (I love amazon prime!)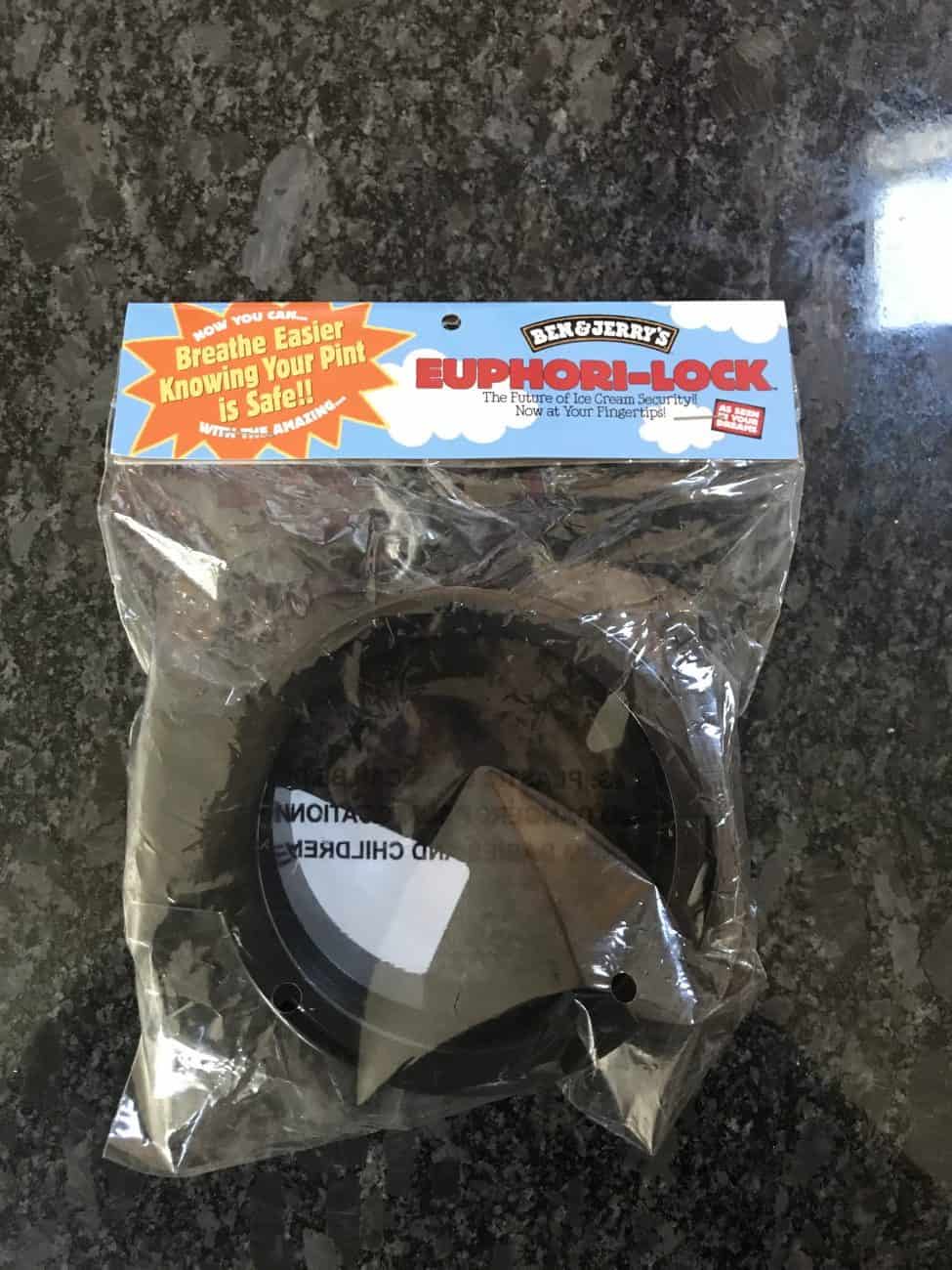 Does The Ice Cream Lock Work Matt?
Yes it does! I was surprised honestly. I knew that it wasn't going to be anything "high-end" Even though it was $35.00, but it actually works very well. On the back of the package label is your individual code for your lock. I do not think there is any way to change the combo so don't lose it or forget it.
I had a pint of Three Twins chocolate malt ice cream in my freezer (which I have to say is some of the best ice cream I have ever had in my life!!!!) and the ice cream lock fit on it as well. I put it on and left it in the freezer.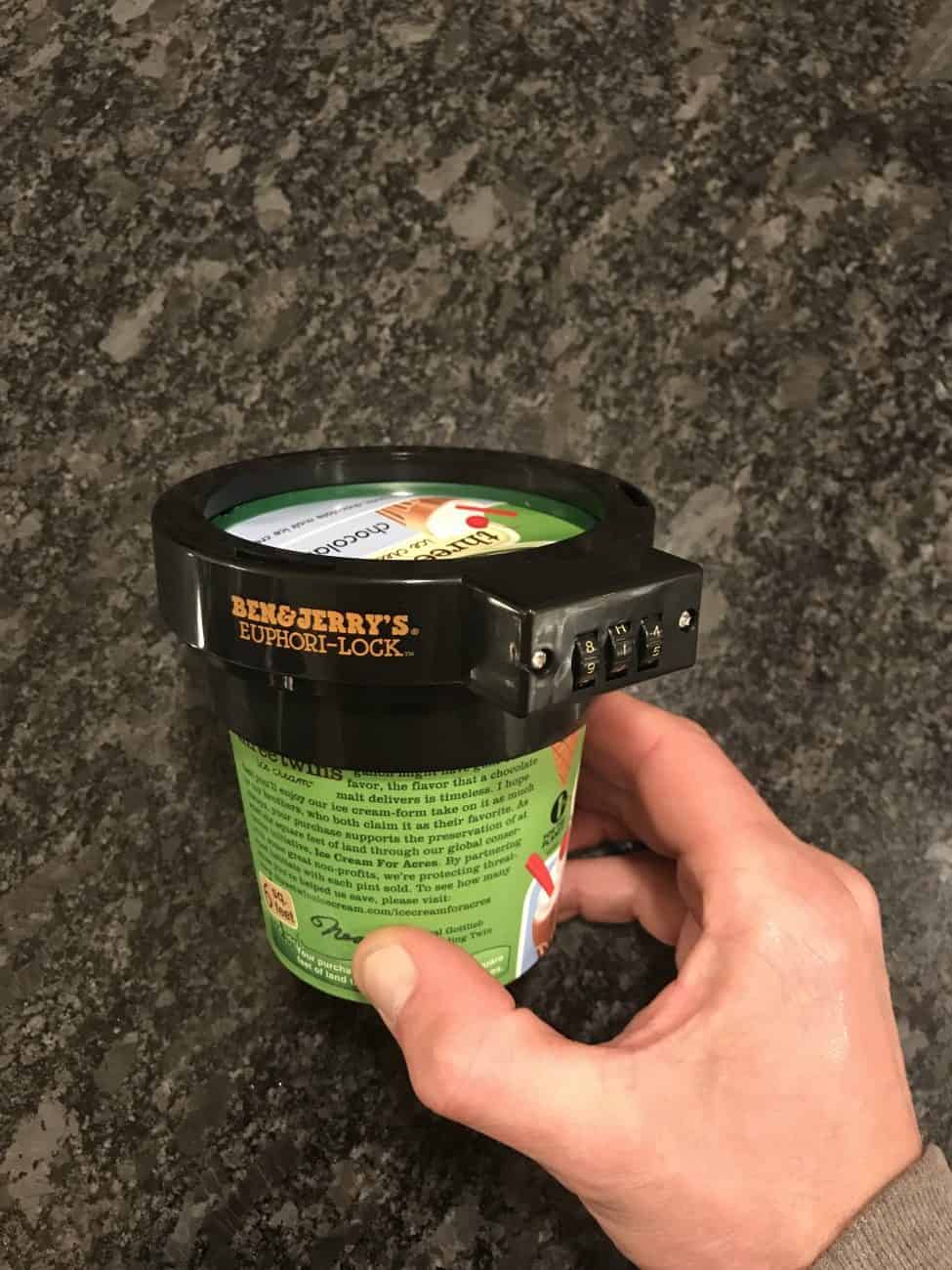 The Funny Results!
So my girlfriend came over the night I got it and I was teasing her that I got her a gift. She was all excited to get something cool or cute and then I showed her and took a picture because I am mean like that 🙂
Ha ha ha! Spoon and all, this picture says it all! Mission accomplished!
This really is a funny gag gift. It is simple, neat and effective. Yes, if you really tried you could probably break this and get into the ice cream anyway. The point is to be funny and to keep honest people out of your stuff and get a good laugh out of it at the same time.
My mind takes it a step further and would like to make one out of more durable material and with a higher quality lock that you can change the code to. That's just me being me though 🙂
If you are interested in getting one, I'll put a link button below:
Get A Ben And Jerry's Ice Cream Lock Here
Thanks for reading and be sure to comment or leave your thoughts below.
---
My New 2017 GMC Denali 2500 HD Review Video [Part 2]
2017 GMC Denali Review Video Part 2:
This video came out a little better than the last, I will surely get better with this GoPro in time. Hope you enjoy the review, please leave any thoughts or comments below. Can't wait to get it lifted in a few weeks!
---
My New 2017 GMC Denali 2500 HD Pickup Review [Part 1]
2017 GMC Denali Review Video Part 1:
Forgive the crappy video, I will get better with time. I will also be adding a second part to this here shortly as well as a video after it is lifted here in a few more weeks. Stay tuned….
---
My 1986 Haro Freestyler Master Old School BMX "Rad" Bike
My 1986 Haro Freestyler Master
I have a great story you might like which is why I'm going to share it. It also lays out the reason to never give up on a dream and focus your attention on it. The law of attraction does work when you know how to use it.
So why is this a great story? 
Did you ever have a bike as a kid that you always wanted but never got? If not a bike, maybe it was something else. In my case, it was this bike. I want to say that it was about $400-450 at the local store (Hauer's bike shop). We used to go in there and just drool at the BMX bikes. I would stare at this and they also had a couple Predators that I really liked. I did end up getting the black Predator I wanted many years later but not this one.
So 25 years, I start to reflect back and think about things I always wanted as a kid but never got. This mainly consisted of toys, games, and fun things. This bike happened to pop into my mind.
Now at this time, I had noooo money. In fact, I had debut. But I was also going through coaching at the time with Bob Proctor and he teaches to let go of the "why you can't have it's" and focus on "how can I get it" or better yet "already having it".
This can be tough to do at first when you are learning about the law of attraction and the law of vibration. I started by looking to see what the bike would cost. It was actually fairly hard to find this bike in general and it took me a few days to get a vague idea of what it might cost and it was quite a bit more than the $450 I remember in 1986.
Once I got the price I found some pictures of exactly what I wanted. I printed them out and had one as my screen saver on my computer. I basically surrounded myself with thoughts about the bike and this caused my to think about it and imagine having it and how awesome that made me feel.
The find…
I would say that after about a month of thinking about it I was looking at old bike on ebay and just happened to see a guy selling a 1985 Redline RL-20 but in the background of the picture he had a lot of other bikes. One of those was a 1986 Haro Master.
I decided to write the guy and ask if he was interested in selling it and he said yes but wanted me to make an offer as he wouldn't give me a price. I was freaking out inside because I had no money to offer him, but decided to go along with it and if I wanted it bad enough, I would find a way.
I searched for a few days of older sales of similar bikes and had to look back a few years to find 2 sales. Both were decent bikes (different colors) and were in the $2k range. I simply forwarded these old listings to the guy with pictures and mentioned that these were the only comparables I could find (which was true). He looked them up and decided on the higher priced bike we found to be his starting price and added a little due to the fact that this bike was perfect. We decided on $2,500 and now the pressure was on. Remember, I still didn't have any more money than before.
What now?
After seeing detailed pictures of this bike, I knew this was my shot and I had to get it. It is 3 years since this happened and I still haven't seen another even near as nice.
I had to put faith that I could manifest this money if I wanted it bad enough and I did. I sat and really thought about it, then decided to take money I had saved up for taxes and use that to pay for the bike. I had never considered this option before. Was it risky? Oh yes. Don't screw with taxes….lol.
Now I know your thinking, Matt, you didn't exactly attract money to pay for this bike, you already had it saved for taxes. You would be right, but I did in fact attract money, because I ended up get extra money after using it for the bike to pay back the borrowed tax dollars. Where did this money come from? All over honestly. Lots of little things started adding up and I had the money to pay back in no time.
This really is how the law works. It takes guts, faith, and some risk. Most people are not willing to do all or even any of those things, so they don't get what they want.
Concerns I had after buying the bike…
I'll be honest, I was scared after buying the bike that I might have to sell it to pay back the money. This is a normal "terror barrier" a lot of you might hit if you are doing something similar. I had to dig deep and prove that I could make it happen and I did.
Determination and focus will always pay off for you if it is backed with passion. It is a LAW in life and not just some theory. I have proven this to myself all through my life.
Conclusion
I just wanted to share this because maybe it will help someone out there get something they always wanted. I will be posting other things I have gotten and achieved over the last 3 years to continue to reinforce that this really works.
All that aside, I still have the bike and every time I see it, it reminds me of overcoming that fear and that getting things I want is always possible if you focus on it with passion.
Time to ramp things up from a bike and get my new truck!!! I'll be writing this soon and putting it in my blog.
---
Dragon Ball Z The World's Strongest Movie
Dragon Ball Z The Greatest Anime Of All Time?
In my opinion, Dragon Ball and Dragon Ball Z is the greatest anime series of all time. I was older when it came out and had moved on past cartoons at that point in my life, but I had so many friends watching it and I couldn't figure out why?! "We are grown up now guys!" I would think, then I watched 30 minutes of the cell games and I was hooked. At that point I went back and started at the beginning with Dragon Ball and bought all of the episodes as well as all of the dragon ball z episodes. How did I almost miss this masterpiece! Even at an older age (23 at that point I think) it hooked me in and gave you that feeling we all crave.
The Worlds Strongest Movie
Funny thing is, even though I had bought and watched all the series, I completely missed the short movies outside of the mainstream series. How is this possible?! So at the tender age of 37 I realized this and again, went on Amazon and bought all of the dragon ball and DBZ movies. I honestly can't believe how many hack versions of these there are out there, so I made sure to find the Funimation versions.
In those movies I bought was The Dead Zone and The World's Strongest.
It was ok. I honestly just prefer to watch the regular series. The extended movies didn't do much for me personally as the same stories are typically told in shorter versions within the series.
That is just my opinion. I am curious of yours, so be sure to comment below.
---
The Atlantic Band – Where Did They Go?
These Guys Rock…Where did they go???
---