New Lego Nintendo Entertainment System Set!
If you haven't seen it yet, get it while you can. Lego (the brilliant people that they are) recently released a brand new Nintendo Lego set: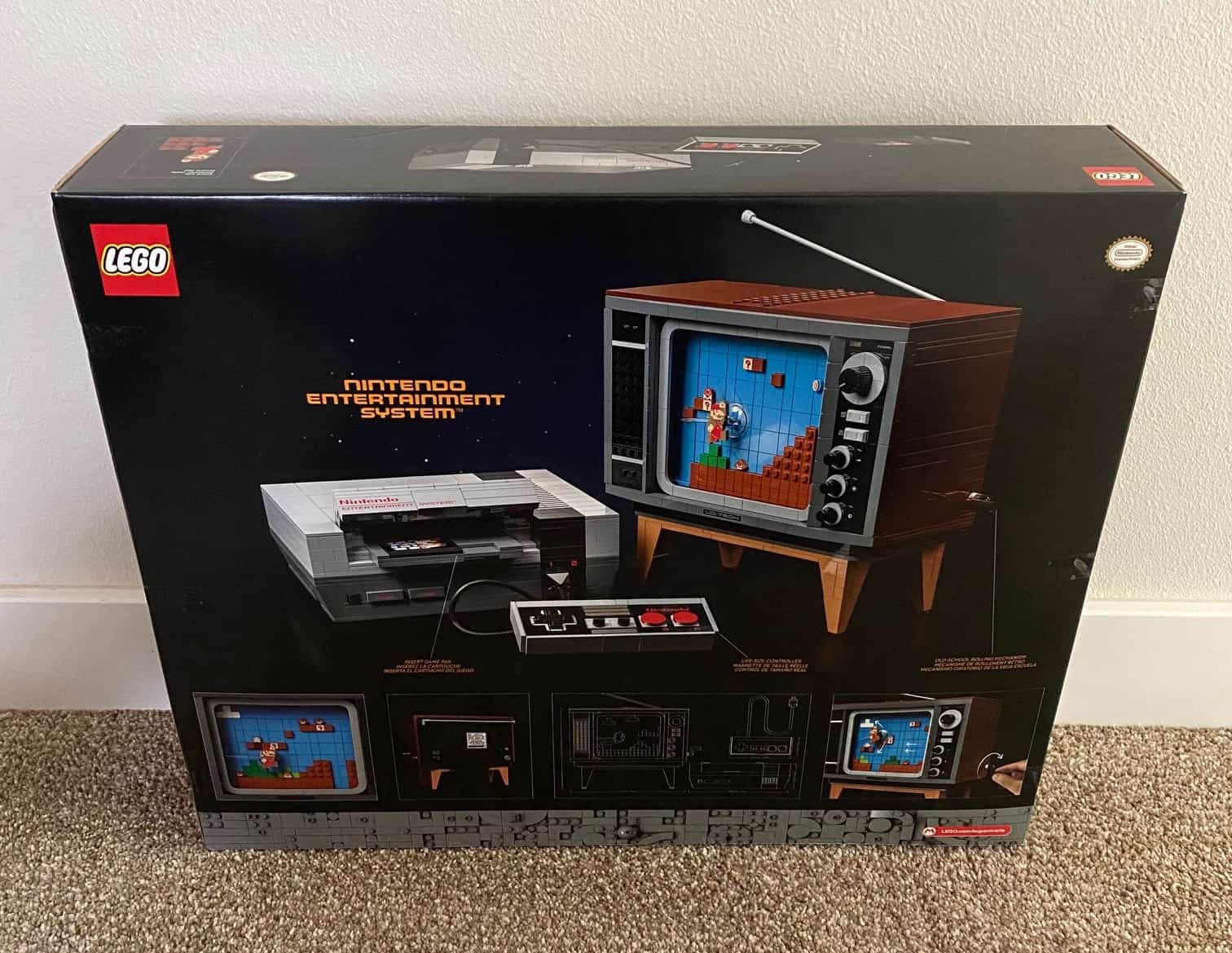 These were released randomly on a Saturday on August 1st and I saw someone post the next day that they were sold out already!…lol. I looked, and there are a few sellers on Amazon here: https://amzn.to/354HrnI
Then of course there is eBay. The prices are going up though and can only imagine what they will be come December when Christmas hits.
Here is the back side of the box in case you wanted to see it:
So How Much Is The NES LEGO Set?
Well, I was lucky enough to get one early from LEGO and it was $229.99 + S&H
Now I am seeing the prices around $300 and up. I have seen confirmed sales of $300-500. Once Christmas hits, I will guess $500+.
It was a great idea for them to make this. Being an obvious lover and collector of vintage Nintendo stuff, it was a must buy and I barely got in the door having ordered mine a day after it was released (they briefly took backorders). Keep in mind you were also limited to 2 purchases.
Future Speculation
Now, in my mind, knowing how big NES is to not only collectors but enthusiasts as well, the cost will only continue to go up. I would think and hope that this would be a great collection piece so long as the run was truly limited.
I am sure after their success with this release that next year they would maybe release a Super Nintendo Lego set, but that is just me guessing. It would make sense though and I would buy it in a snap.
Final Thoughts
If you want one, you might want to get one while they are $300 ish. These are pretty cool and LEGO is pretty good about doing a run and then never doing it again making it collectable which is cool (unless you want to play with it, then it is just expensive and sucks 😂).